Do you intend to surprise a friend, family or a person in your inner circle who is a hunter & have everything ? Do you wish to give him a gift this hunting season or perhaps you prefer to give him an item that will be unique hunting gifts for him, ensure comfort and convenience during his hunting ?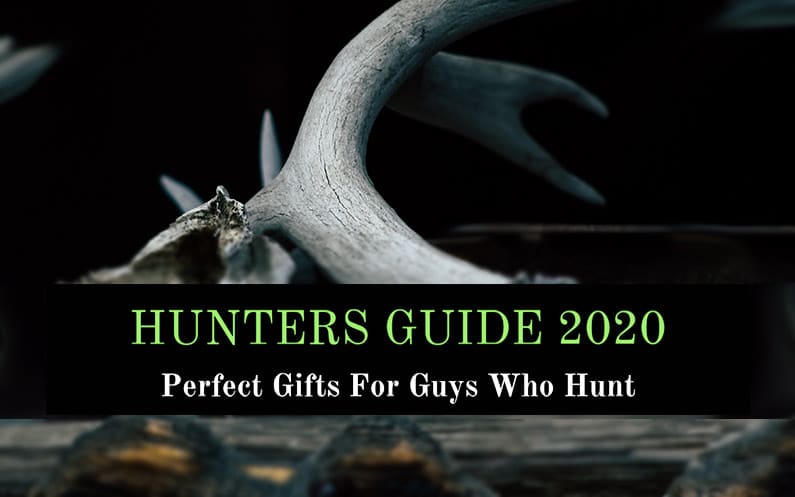 Most hunters receive 'must have' items each gifting season and end up not using any of those gifts even two months after getting them. Do you want it to be your present that will never be used? We didn't think so. That's why we have compiled a list of 21 gift ideas for men who hunt and items your avid hunter needs.
The list includes riffles, knives, and shotguns. The list of gift ideas will be appropriate for him be it on Christmas or on his birthday.
[lwptoc]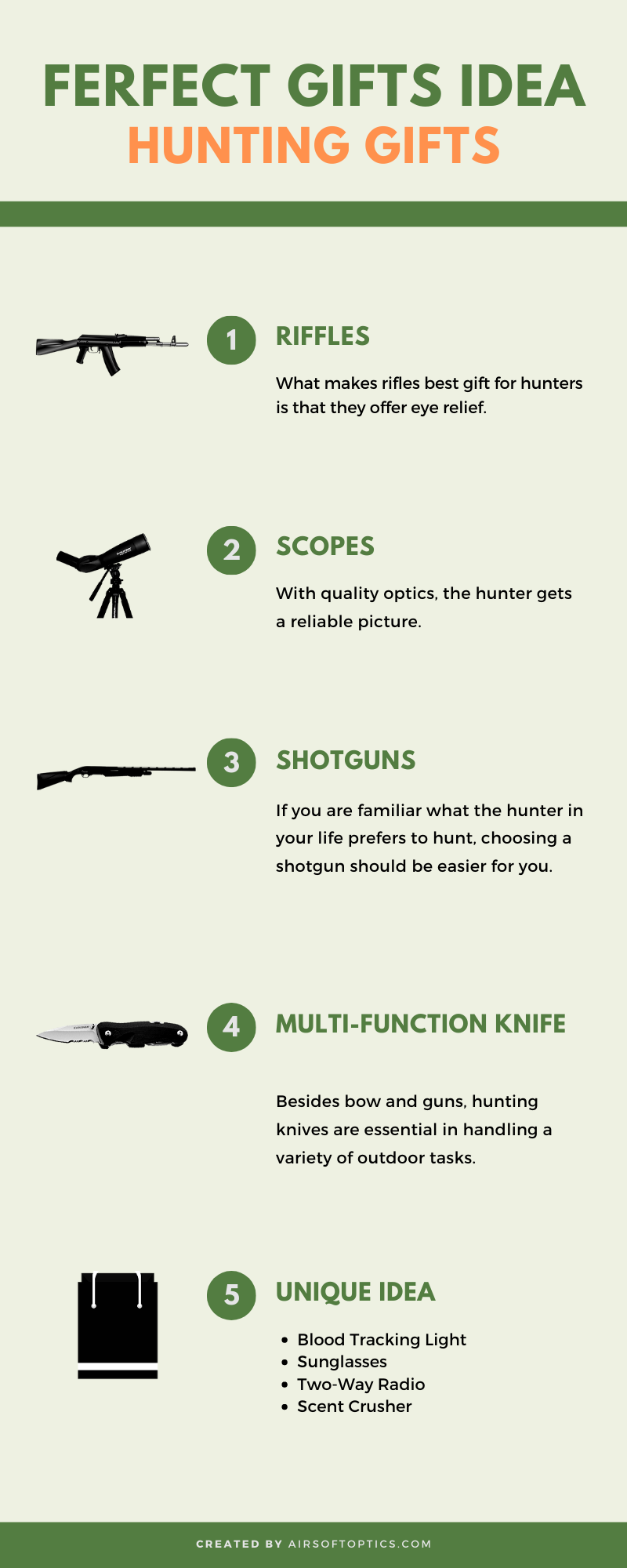 Riffles: Best Hunting Gifts For Him
Telescopic rifle scopes have revolutionized hunting. Decades ago the rifles used achromatic lenses to give the hunter a clear view. With current technological advancement, elevation and windage settings have been added. This has led to a notable long range efficiency.
What makes rifles best gift for hunters is that they offer eye relief, the wide field of view, ability to choose the reticle and they provide excellent light transmission. Without taking more time, here are examples of rifles he needs;
1. Savage Model 110 Storm with AccuFit™
This model is convenient, in snow or rainy weather. The manufacturers fit the entire barrel with a solid rail to increase its accuracy. The ​AccuFit™ system provides 5 comb risers and four lengths of pull inserts. This rifle has an adjustable trigger.
2. Weatherby Vanguard Series 2
What makes this rifle stand out is its craftsmanship, accuracy, and handling. If you are purchasing the gift for a deer hunter, go for stainless synthetic because it can withstand harsh weather and it will guarantee accuracy for hitting the target.
3. Mauser M18
The rifle was named after a German gunmaker who produce high quality and affordable bolts that are suitable for deer hunters. It has a synthetic stock, soft grip inlays on fore-end and pistol grip. It also has a cold hammered steel barrel that is 62 cm for magnum and 56 cm for the standard caliber.
4. Ruger American
Ruger American is an amazing gift for guys who hunt because of its accuracy. The rifle has an advanced bending system and a magnificent barrel. It also has a three-lug action which smoothly runs from the shoulder, an adjustable trigger and weaver style scopes.
5. Handi Rifle
Is the hunter inexperienced or is he training himself how to shoot? Handi-Rifle is a perfect gift for deer hunters who are still learning how to shoot. This is because it is easy to use.
The exposed hammer enables the hunter to check the status of his loaded gun. The rifle is also accurate and has a good trigger. Examples of calibers offered include the 243 Win, 44 Magnum, and 223 Rem. The calibers do not have excess recoil, hence making them suitable gifts for deer hunters.
​Oh hello, ​​If someone loves to hunt the ​Coyote. Then Its for definitely for ​h​im/her. ​​Find the answer here ​What is The Best Rifle To Use For Coyote Hunting.
Best Scopes For Hunters
Hunting will require time, patience and distance that's why scopes come in handy to hunters who use rifles. With quality optics, the hunter gets a reliable picture which ensures a clean, fast and humane kill. Scopes are adjustable to give clear pictures according to the hunter's magnification preferences. A reliable scope can be used in both poorly lit environments and in severe weather conditions and below are such;
1. Nikon Buckmasters
It is durable and favorable in harsh weather. The lenses are resistant to water, shock and fog yet they can withstand vibration from dropping or carrying the rifle. It is perfect for Christmas gift because, during the season, a hunter is likely to experience uncertain weather. With this scope, a hunter can;
​Easily blend in and accounting for any bullet lost at a longer distance will be simple.
​Use cool features such as anti-reflection, waterproofing and trajectory compensation.
2. UTG BugBuster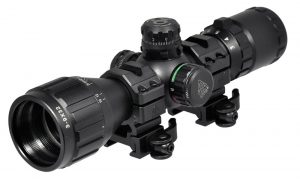 Does the hunter in your life come from a region which experiences snow and fog during the Christmas season? If so, this scope should be an item you should consider buying for him as a present. The scope is;
​Resistant to rain and fog which makes it favorable for outdoor hunting.
​It is also waterproof hence resistant to shock.
​It has a sunshade which protects the eyes during sunny days.
​It offers estimating cross and RGB filtering.
3. Vortex Optics Diamondback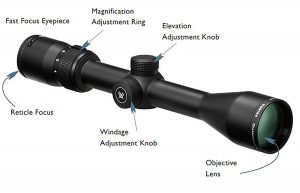 It is among the best scopes because it can;
​Withstand harsh weather during hunting.
​It is durable and waterproof. This feature will pass the hunter to get a clear view of the target when he is zeroing in.
​It is easy to adjust in case of wind or to suit hunter's range preferences.
​It is made with aluminum alloy hence light and it will not be ruined in case of vibrations, or when dropped.
4. Bushnell Trophy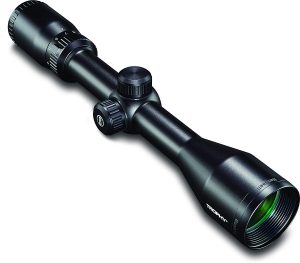 Do you want to buy a gift for a guy who hunts for short or medium range targets? This is the scope you should consider. It's a red dot scope which has 11 different brightness settings. Guys who hunt prefer this scope because it;
​Is light in weight and has a red dot.
​Has 11 different brightness settings to suit any weather condition and poorly lit regions.
​Conserves battery by reducing its battery. This is a very cool feature because when hunting in forests or in local areas, access to power will be limited.
5. Fully Coated Optics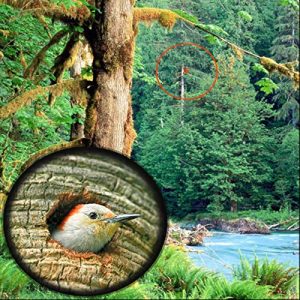 The lenses of this scope are completely coated to provide the hunter with a high-contrast image. This will be a perfect gift for a hunter who hunts in the wood and the wildlife camouflage entirely with the nature. The hunter in your life will appreciate this gift because it;
​Is ideal for rainy days since it is fog proof and waterproof.
​Has coated optics to provide high contrast images.
​Is recoil proof and will maintain a clear sight even after firing the gun
​Has an eyepiece that helps a hunter to trace the target easily.
Trending Christmas Gift Ideas For Hunters
There are different shotguns for hunters. For instance, a deer hunter and a bird hunter will have diverse preferences. If you are familiar what the hunter in your life prefers to hunt, choosing a shotgun should be easier for you. However, if you are not sure and you don't want to destroy the surprise, here are options you can choose from.
1. Remington 870
This is a vintage design. Its receiver is made from steel. And it is available in either express or super firearm express type. It has different barrels and you the model is relatively inexpensive.
2. Winchester SXP Waterfowl
This shotgun has been highly regarded and such a gift would blow away any hunter. The manufacturers use aluminum alloy when making it to ensure it is durable, light, reliable and robust. It is a fast pump gun thus ideal for both deer and bird hunters. The shotgun is among the smoothest and slickest pump guns that has been produced. Its features include a barrel, Inflex recoil pad, 12 gauge and a rigid chrome chamber.
3. Mossberg
Mossberg has gained its reputation over the years due to its robustness and reliability. It has a durable and solid action. The current LBA trigger is lighter and smoother than the preceding generations. It has a top tang safety which has been strategically placed to support both left-handed and right-handed hunters.

There are plentiful aftermarket choke alternatives and with a $500 you can purchase a water bird version of the 500 which is camo dipped. Hunters can use the shotgun in different seasons and in the worst conditions, and it will still remain reliable without fail. No wonder they have sold over 10 million of these weapons.
4. CZ 612 Magnum Waterfowl
The 612 unlike the Mossberg is relatively new. However, it is quickly gaining popularity thanks to its features, a reasonable price and solid build quality. The 612's MSRP is $429, however that will guarantee a 12-gauge gun with the Realtree MAX-4 camo dip and 3-inch chamber.
This gun also comes with 5 choke tubes which are extended hence they can be removed easily and swapped. It is perfect for the cold hunting days or when there is fog or mist.
Some other add-ons include a simple to find release lever, a big forearm for simple action manipulation, and a substantial recoil pad that is built to take in the thump of the mighty 12 gauge duck or even goose magnum loads.
5. Stoeger Long fowler
Most of the guns in this article are pumps, however the Longfowler deserves a mention. The stock barrels are not seen in duck shades, nonetheless these guns come with a few advantages; they provide a quick follow-up shot, are well-balanced, and a hunter never have to worry if he remembered to place the plugin his magazine for him to stay within law limits.
The gun has 30-Inch barrels, therefore, it is among the smoothest-swinging shotgun at such a price yet its general length is approximately about that of a 26-Inch barreled pump.
Unique Hunting Gifts For Him
To be honest, which hunter wouldn't want a multi-function knife? Besides bow and guns, hunting knives are essential in handling a variety of outdoor tasks. Some knives a hunter would want are;
1. Pocket Knives
They will have different attachments and can be used as a bottle opener, corkscrew, scissors and screwdriver. Since a pocket knife is portable and light, any hunter will appreciate this tiny gift.
2. Skinning Knives
Choose a razor-sharp knife because it doesn't require sharpening. This knife should also have an extended grip to give the hunter maximum control over the blade. Choose a blade that has surgical precision and one that can be folded.
Unique Hunting Gifts For Hunters
Passionate hunters will have all the necessary hunting tools. If you want to surprise your avid hunter, however, you can choose one of the following hunting necessities;
1. Blood Tracking Light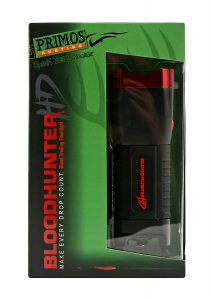 This is essential to any avid hunter, and it will be much appreciated. Most expert hunters prefer to hunt early in the morning or late in the evening. This means hunting will be done when it is dark.
This item specializes in tracking blood by filtering other colors and amplifying the color of blood. The HD and low illumination power setting will help when tracking animals. The lightweight and flat grip will ensure comfort.
2. Sunglasses
Hunters are exposed to harsh weather conditions each time they are hunting. During sunny days, they will be exposed to UV rays, and that's why a nice pair of sunglasses is hunting essential.
When choosing sunglasses, go for those with plutonite lens. The lens will filter UV rays, and it will eliminate most of the harmful blue light. Find a pair that is light in weight and which is scratch resistance.
3. Two-Way Radio
Hunters will not stay quiet the entire period they hunt. If you intend to buy a gift for a guy who enjoys group hunting trips, a two-way radio is not a bad idea. This gadget will be used to communicate with other hunters. It can be used to save lives especially when it's used to warn other team members of incoming danger.
Communication is the key to safe hunting hence your gift will be appreciated. Choose one that offers weather scans and vibrating alerts.
4. Scent Crusher
Animals can sniff scents miles away. Failure to get rid of the scent can scare their target away, and no hunter intends to do this. The hunter will plug in the scent crusher in his car to get rid of scents that may send an alarm to the target.
Conclusion
If you plan to get a gift for a hunter, the above list should guide you in decision making. The mentioned items will not only be appreciated but also will help the hunter grow his talent and better his skills. There are more items such as the telescope or binoculars you can purchase for him. Bottom line is, when choosing a gift, pick one that is dependable, usable and durable.