Every shooter needs a sight that is highly reliable to ensure that they hit their target even under some extreme conditions such as severe weather. Consequently, the Primary Arms red dot sight is designed to be a shooter's must-have. This Primary Arms micro dot review is a description of what the sight has to offer and why every shooter needs to get themselves a Primary Arms red dot sight.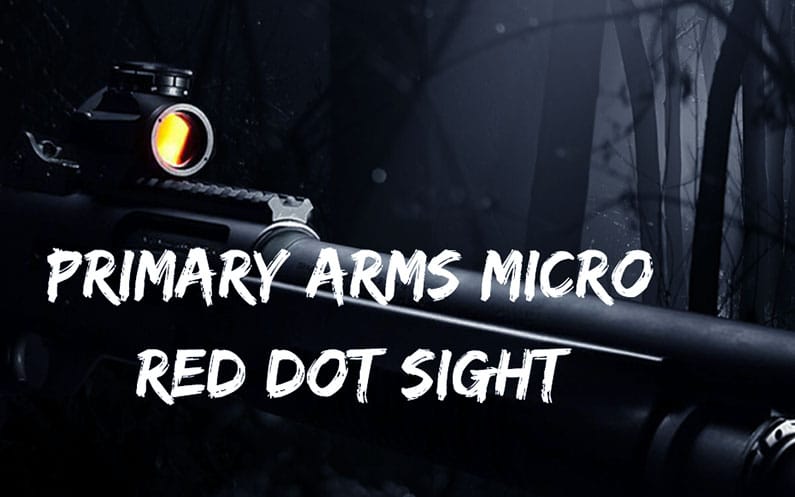 The two main aspects that make this sight popular include that fact that:
It makes it possible for the shooter to make a quicker aim
It is very easy to focus on the sight. [lwptoc]
Top 10 Features of Primary arms red dot
The Primary Arms advanced micro dot is always an excellent choice due to its light weight, affordability, and availability among other advantages that make it the go-to sight for every shooter's needs. There are providing top 10 features to like the Primary Arms Micro Red Dot Sight.
1. Long and Reliable Battery Life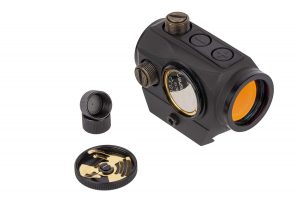 It is every hunter's dream to have a sight with a reliable long-life battery life – especially in cases where they choose to go hunting for a couple of days. This Primary Arms micro dot has a very long battery life of about 50,000 hours. This only means that with this sight one needs not to worry about cutting short their hunting range earlier due to low battery.
2. Perfect Reticle Size
The reticle sight of the Primary Arms advanced micro dot is ideal for hunting since it is small for the shooter to see their target and large enough for the shooter to quickly acquire their target. This leaves a close to zero chance of missing the target.
3. The lens of the sight is anti-glare
With just a few clicks on the adjustment knobs, you can be able to fine-tune it to your rifle or gun. Moreover, the front lens of the sight is coated to prevent glare. It is also possible to use its half-inch MOA at a hundred yards.
4. It has up to 11 Brightness Settings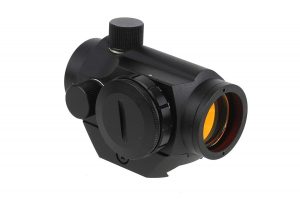 The Primary Arms red dot is tailored to accommodate the needs of most of its users. For example, it provides up to 11 brightness settings so that the shooter can conveniently achieve the brightness level that they prefer the most according to the environment they are shooting in.
On top of that, the sight provides night vision compatibility to ensure that even in the darkness the shooter cannot miss their target.
5. It can easily be mounted on the rail system
The sight has an unlimited eye relief that makes it possible to be mounted at any position along the rail system. With this aspect in mind, it is possible to limit any interference that the sight has on your field of view.
Moreover, it has a low-profile emitter that never interferes with the co-witnesses backup iron sights.
6. It is strong and durable
The primary arms advanced micro dot is constructed with Aircraft Grade 6061 Aluminum to ensure that it is strong and durable enough to withstand most types of mishandling.
For example, it is resistant to fog, purged with nitrogen, and also has the double-O ring that is sealed turrets. These aspects make the sight water-proof and, therefore, usable under any weather condition. On top of all these, the hard coat has an anodized finish that adds to the overall durability besides giving it a great look.
7. High compatibility
This Primary Arms advanced red dot sight can be used on several firearms such as shotguns, rifles, and pistols. It also comes with a Picatinny rail that is removable.
8. It is affordable and highly accessible
This sight is currently very affordable to shooters who are looking for the best eyesight. Its current retail price is under $200 making it very affordable to most shooters. With its high quality and other amazing features in mind, this sight is a worthy investment.
9. Easy to use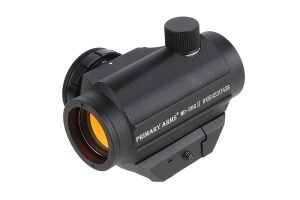 First of all, this sight is Ultra-lightweight as it only weights 3.9 Oz. This makes it very convenient for hunters since no one wants to walk around with a heavy sight that cannot be handled for long. Another positive element of this is that it can easily be used in cases of self-defense. Therefore, one can carry it along as a safety measure especially at night.
10. Lifetime warranty
The manufacturer of the sight gives it a lifetime warranty. This only means that if you buy it and it fails to meet your expectations as purported, you can return it for a full refund. This only goes to prove the confidence of the manufacturer that this sight works exactly as advertised. Primary Arms Company has already made a name for themselves for producing high-quality items – and the Primary Arms micro dot is no different.
Conclusion
Being a successful shooter does end after aiming to pull the trigger. Some instances require the full attention of the shooter and an accurate aim of the target – and this is where sights come in.
Happy reading !